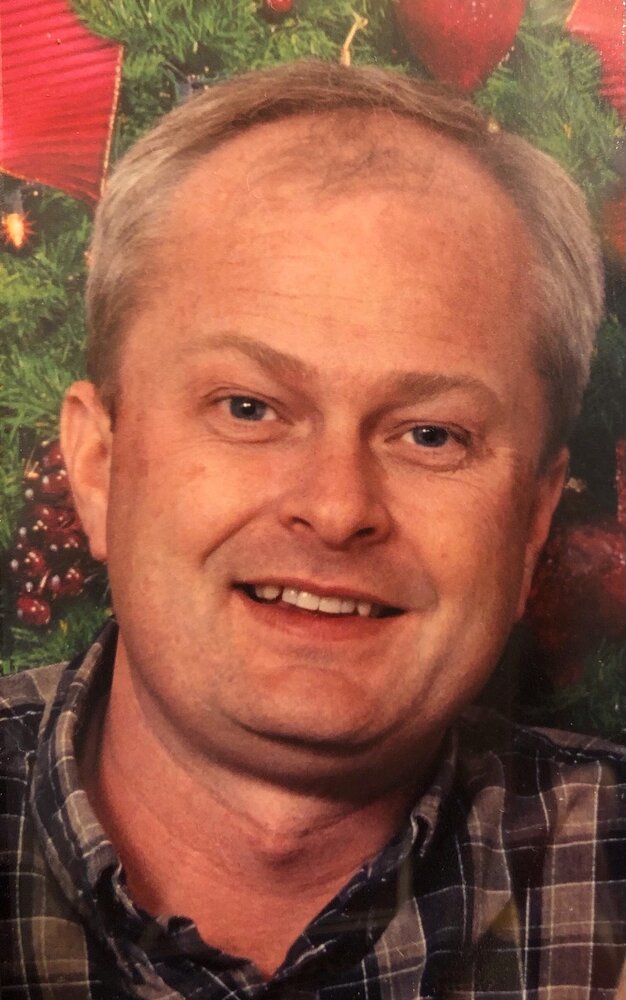 Obituary of Thomas Beal
Thomas Lawrence Beal June 1, 1963 - November 3, 2021
After a courageous fight with cancer, Tom made his journey to heaven, leaving the world far too soon but having made lasting memories for all who knew him.

Tom's wife Heather and daughter Veronica are the centre of his life and have been by his side constantly during this battle. Tom gave everything he had to the people around him especially Heather and Veronica.
Veronica has always been the light of his life, and no one deserved a miracle more than them. Tom also leaves behind his mother Kaye, siblings Tim (Leslie), and Patti (Steve), and in-laws Lee (Grace), Scott (Martha), and Leslie (Scott). "Funcle" Tom will be greatly missed by Kris (Stacee), Jayme (Esther), Robyn, Stephanie, Jessie, Jennifer (Brian), Greg (Sarah), Chris, Breanne, Stephen (Cooper), Robert (Jami), and Molly, as well as many great-nieces, nephews and aunts and cousins on either coast. He was predeceased by his father George Beal and step-mom Bernice, and in-laws Bob and Jean Whittington.
Tom's Mom, Kaye, has always been a central figure in his life and the four of them spent so much time together as a tight family unit.Tom's big brother Tim taught him everything he knows about cars. The two loved to travel around to car shows talking about all the amazing cars they would own someday and all their exciting plans for the future.
No matter what problem you came to him with Tom always knew exactly what to say and would always found a solution. His kindness, wisdom and compassion always gave you a feeling of home
Tom's work ethic and studies at Mohawk College and University of Guelph led to a successful career in sales management; co-workers praise his role as a mentor and role model. Although he worked long hours, Tom made time to be "Mr. Fix-it" at their home and cottage, as well as his mom's and in-law's homes, and offered a helping hand to any friend or neighbour who had a project underway. As if that wasn't enough to keep him busy, he added community involvement on Cambridge's Committee of Adjustment, Kiwanis Club, and Rondeau Yacht Club, among others.
Tom loved to be active, especially skiing, windsurfing, sailing, boating and golfing. He volunteered for ten years with ski patrol at Chicopee, and loved any time spent on the water at Rondeau Bay. Heather, Tom and Veronica spent countless hours skiing and boating together. Tom was always eager to jump in his sailboat and try all the new exciting gear, or drive family and friends around Rondeau Bay on his boat at any time of day for stops at Seagull Island to look for beach glass. He spent every summer driving up Veronica's friends (known to him as his "second daughters") to the cottage for mornings filled with the best chocolate chip pancakes and afternoons with boat rides and tubing in the sun. Always eager to do whatever he could to make the most amazing memories.
Tom loved the weekend sailing races at Rondeau Yacht Club. He rarely came close to winning but spent every race with a huge smile on his face laughing and enjoying the sport! Always saying that there was no better way to spend an afternoon than sailing on Rondeau Bay with the breeze carrying him across the water, the sun on his face, his Rondeau family around him and his favourite bucket hat on.
Tom gave everything he could to his wife and daughter, never complaining about the challenges he faced, only eager to build the brightest future for them that he could. He took every opportunity to fill their lives with more joy and love than can ever be measured. He was the greatest dad and husband that anyone could ever begin to hope for.
His dancing skills will live on in all who have seen him "churn the butter", "row the boat" and his other specialty moves!
There are many lasting memories of recent vacation trips, especially Florida and Disney World, Mexico, and Hawaii, and early years visiting Nova Scotia and the East Coast of the U.S. Whereever he travelled, Tom loved to explore, and try new experiences- surfing, swimming with dolphins, hiking mountains, etc. He never let anything get in the way of fun and adventure. Tom has always been the travel agent for the family, researching (of course!), and planning every detail and experience. He welcomed Veronica's friends on many trips, bravely adventuring with Heather and groups of teenage girls!
The impact of Tom's personality on a wide circle of family, friends, and colleagues cannot be underestimated. He was one in a million. Although it was far too short, his life was lived to the fullest, and his love for family and friends lives on. Tom always said that nothing made him happier than seeing his girls happy and he made it his goal to keep them smiling.
A funeral service and celebration of life will be held next year.
Donations in memory of Tom can be made to Brain Tumour Foundation of Canada, Canadian Cancer Society, Rondeau Yacht Club, or a charity dear to your heart.

McKinlay Funeral Home, 141 Park Street, Blenheim, 519-676-3451
Share Your Memory of
Thomas