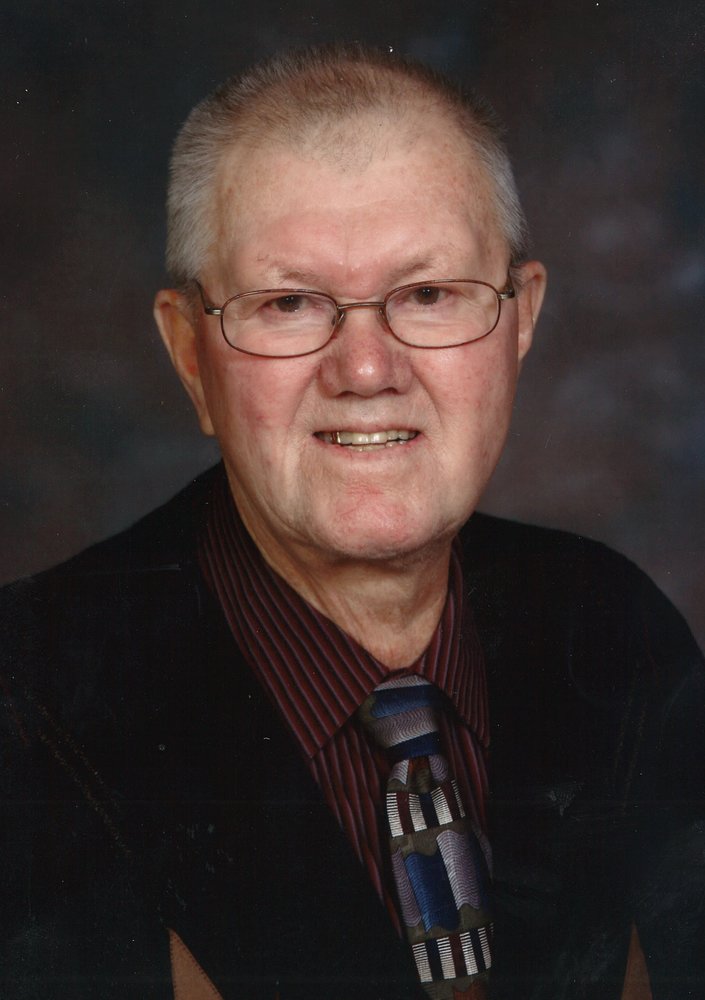 Obituary of Gus Wytinck
WYTINCK: August Henri "Gus". A resident of Chatham and formerly of R.R.#7 Blenheim, Gus passed away peacefully surrounded by family at the Chatham-Kent Health Alliance, on Sunday June 23, 2019 at the age of 95. Born in Evergem, East Flanders, Belgium, son of the late Raymond and Zulma (Van De Saffle) Wytinck. Beloved husband to the late Leona Martha Elodie (Casier) (d.2012) for 59 years. Dear father of Joanne Wytinck of Chatham.
Gus is survived also by his sister-in-law Jeanne Casier of Chatham, cousin Irene Stroobant of Chatham and by his many nieces, nephews, great-nieces, great-nephews and great-great nieces and great-great nephews both in Canada and Belgium.
Predeceased by his siblings Camilla Roman, Albert Wytinck, Yvonne Haven and an infant brother Maurice Wytinck.
In 1941, Gus worked for the German's in the labour camps where he was sent to France where he built bunkers near Calais until 1943. He then continued to work for the Germans in construction. In February of 1945 he returned to his homeland, where he worked for the Belgium Army for six months stationed in Northern Ireland. Upon his return to Belgium after service, he worked in a factory as a spinner until he immigrated to Canada on July 1, 1947 on the Queen Mary. He settled in Erieau where he lived with his Aunt Bertha and Uncle Charlie Van Neck. He helped his Uncle farm in the Erieau marsh fields. He then met Leona Casier in the summer of 1951 in Blenheim and they were married January 10, 1953. Together, they purchased the Casier family farm on the Holdaway Line, Blenheim, where they farmed cash crops together until 1999. Gus was a lifelong member of St. Mary's Catholic Church, Blenheim and the Knights of Columbus.
Family and friends will be received at the McKinlay Funeral Home, 141 Park St, Blenheim, on Wednesday June 26, 2019 from 2:00 - 4:00 p.m. and 7:00 - 9:00 p.m.. Parish Prayers at the Funeral Home on Wednesday at 7:00 p.m.. Funeral Mass will be celebrated at St. Mary's Catholic Church, 95 Marlborough St N, Blenheim on Thursday June 27, 2019 at 11:00 a.m.. Interment in Evergreen Cemetery, Blenheim. Donations to the St. Andrew's Foundation or the Chatham-Kent Hospice Foundation would be appreciated. Online condolences may be left at www.mckinlayfuneralhome.com.
McKinlay Funeral Home, 141 Park St., Blenheim, Ontario, 519-676-3451