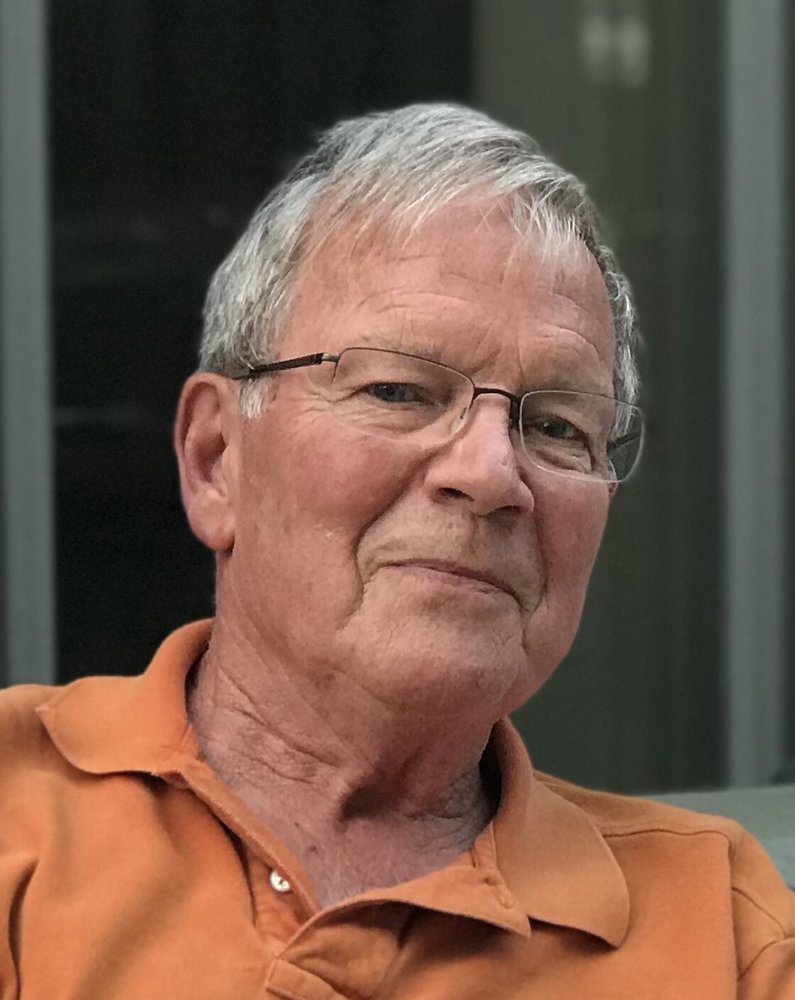 Obituary of Dale Dennis Eveland
Words cannot express the sorrow with which we announce the death of our dear husband, father, father-in-law, grandfather, brother, brother-in-law, uncle, and friend Dale Dennis Eveland.
Dale passed in the early morning hours of March 6th, 2021, with family by his side, at the Chatham-Kent Health Alliance, Chatham Campus.
Beloved husband of 51 years to Sharren Eveland (nee Steel). Dear father of Bruce Eveland (Lenni Carreiro), and Michael Eveland (Laura). Cherished papa of Caitlyn Eveland, and Randall Alexander Eveland.
Predeceased by his parents Frederick M. and Julia M. Eveland (nee Wood).
He will be fondly remembered by his nieces and nephews.
Dale had many close friends, and was a proud member of the "Circle of Wisdom."
Dale was born earlier than expected at the weight of 2 lbs. He was born a fighter. He was raised in Erieau by his Guardians Bruce and Virginia LaMarsh, as designated by Dr. Art Huffmann. He attended the Erieau school and with Bruce as Leader of the Boy Scouts, Dale learned many skills. Bruce was Dale's pillar and set a very strong knowledge and skill base for Dale.

Dale continued his education at Blenheim District High School, going on to Western University of London, with his friends Doug Marlatt and Don Slavic. During the summers he worked at "The Colonel's" in Rondeau Park, as well as, Southwestern Regional Centre. In Sept. 1969, he married and he attended Teacher's College in Windsor.
I'm 1971, Dale worked the Summer in Barrie for Huron Construction, under the supervision of Bob Nichol of Blenheim. Dale resided in Barrie with Glen Brown (Husband of Leslie Smith Brown). Dale was in charge of payroll for "the cowboys ". He provided whatever Bob assigned him. Dale's ability to shift gears was a credit to his ability to adapt to many different environments.
Dale's 1st placement was in Leamington where he resided for three months with sister Nora and family, then moving to Erieau for three months, and on to The Monastery Apartments, in Blenheim. Along the way with car pools and experiences, he met many wonderful lifetime friends. Dale was hired to the Kent County School Board immediately following his graduation. His first assignment was in Special Education at Queen Mary Public School teaching Science and Math. In five years time, he was placed at Mc Keough Public School as Vice Principal. Under the mentorship of Don Braddon, Chuck Rowland and Jim McVicar, Dale acquired many vital skills to become a very fine administrator. His first position as Principal was the Ministry School at Southwestern Regional Centre. His task there was to close the school and make preparations for those students to be assigned to local schools. Further assignments were as Principal for Mc Keough P. S., Victoria Park P. S. Lord Tweedsmere, H.A Tanser and finally retiring from the W. J. Barid P. S.. Dale and his friend Wayne O' Sullivan were both avid supporters and Presidents of the Men's Federation of Teachers, attending many of their conferences in Toronto. During the course of his positions; he and Uly Bondy particularly, with several others from both the Kent County and Catholic School Boards orchestrated the Special Education Conference in Windsor. Dale worked tirelessly on the Identification and Placement & Review Committees of Special Education students. Dale helped countless students find the what, where and how to meet the needs to best succeed in this ever changing world we now live in. Summer and night courses kept him quite busy keeping up with requirements of his profession. Robert Bolus hired Dale to teach the class of Special Education Teachers through the University of Windsor, so those teachers could get their qualifications to teach in that field. The Amalgamation of the Kent County School Board with the Lambton School Board was quite a challenge, which in his devotion to education again contributed greatly to that process to which we now call The Lambton Kent District School Board.

Dale left many close friends behind including the afore-mentioned as well as Jack Collins, Ruth Crispell, Diane Steele Myers, Craig Koehler, Brad Snoblen, Ed O'Brien, and Ken King as well as so many more that can't be included.

Dale was a devoted family man. Family was the most important aspect of his life. The early loss of his brother Randy made Dale appreciate everyday he had. Dale was so proud of both of his sons Bruce and Michael and their accomplishments. Their marriages to Lenni and Laura respectively added more joy and two beautiful grandchildren Caitlyn and Alex.
Visitation will be held at the Funeral Home, 141 Park Street, Blenheim, on Wednesday, March 10th, 2021 from 2-4pm and 7-9pm; where the Funeral Service will be held on Thursday afternoon at 1pm. Cremation to follow. To view the Live-stream of the Funeral Service, please CLICK HERE
Those planning to attend the Visitation or Funeral Service must register by phone (519-676-3451) or via the following link:
The Bereavement Authority of Ontario has mandated that all in attendance must wear a mask.
In lieu of flowers, donations made in memory of Dale, payable by cheque, to Special Olympics Ontario, Royal Canadian Legion Branch 185, Blenheim, the Blenheim Food Bank or a charity of your choice would be appreciated.
Online condolences may be left at www.mckinlayfuneralhome.com
Share Your Memory of
Dale