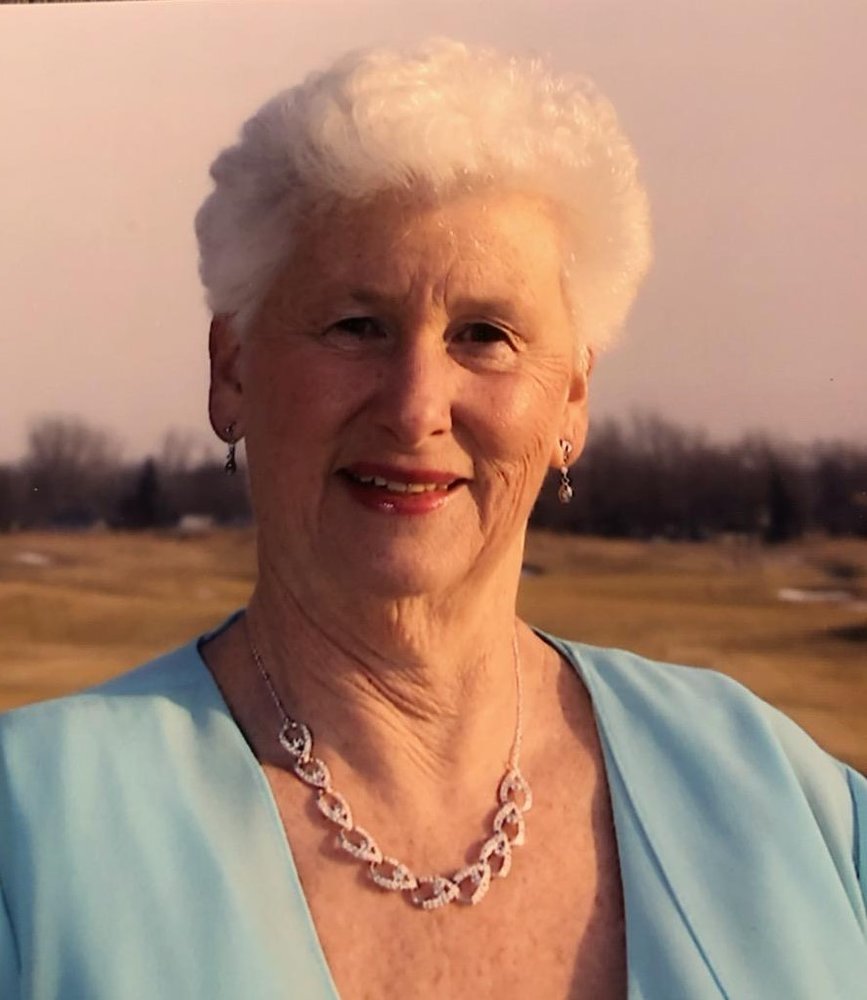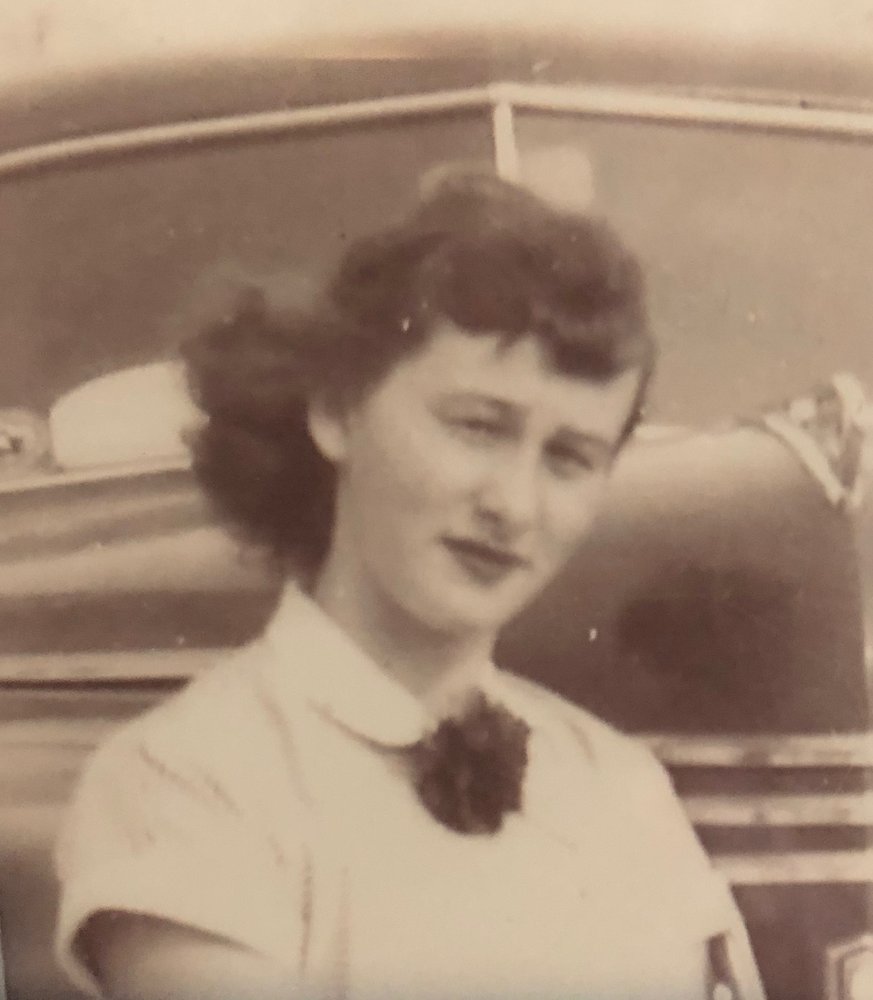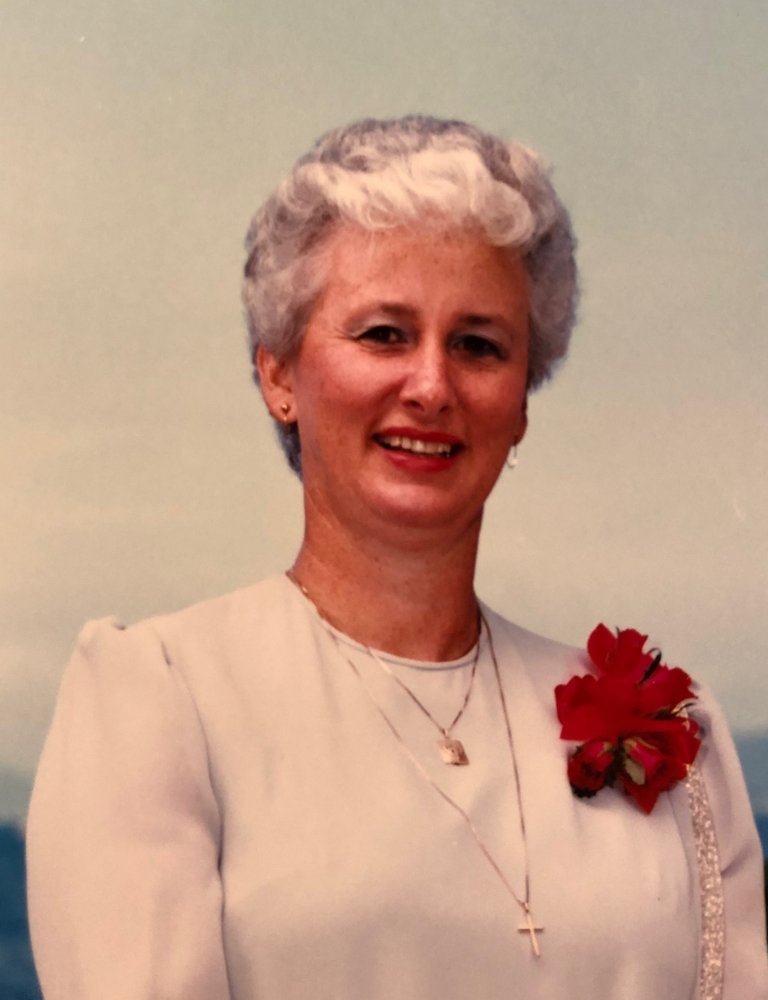 Obituary of Marva Jean Bassi (nee Bennett)
BASSI, Marva Jean (nee BENNETT)
Death Announcement
Marva Jean Bassi (nee Bennett) born in Charing Cross, Ontario on 3 December, 1938, died peacefully at home as was her wish in Windsor, Ontario with her family present on 22 December, 2020. The fourth of five children of Solomon Sherwood (1965) and Dorothy Jean (nee Hasson, 2010) Bennett she was preceded in death by brother Gordon (1999, wife Benita, 1992) Thomas (1999, wife Deanna, 2018) and half-brother Milo Bennett (1997, wife Josephine, 1996). She is survived by brother Glen (Sandra, 2020) of Port Lambton, Ontario and sister Cindy (Dan Wilson) of Ingersoll, Ontario. Beloved mother of Terry Lyn (Ian Fisher) of North Vancouver, BC and Sally Bennett Olczak (Thomas Olczak) of Windsor, Ontario. Loving grandmother of seven. Aunt and great-aunt to many. Dearest Aunt to Jodi (Guylain Cyrenne) of Windsor, Ontario and their sweet children Jocelyne and Joshua. Treasured cousin of Tracie Jenner of Chatham, Ontario. Preceded in death by close friend Polly Ann
Hayden Smith (2015).
Childhood
Our mother was born in the family farmhouse at Middle Line and Four Rod Road, R.R. # 1 Charing Cross, Kent County, Ontario on land that has been in the family since pre-Confederate Canada of 1847. As a fourth-generation member of the Bennett family on that land, she was raised in a farm family that raised animals and farmed crops on its 125 acres with three generations residing in two adjacent farmhouses. During her childhood the farmhouse relied on well water, had an outhouse, no indoor electricity and baths for the children were taken in a large steel basin the middle of the kitchen. Born during the leanest of years in post-Depression-era Canada and pre-WWII our Mother attended a one room schoolhouse for elementary school a mile down the road braving the elements with her three elder brothers on the walk each way daily with bookclip and bagged lunch in hand. She attended Merlin High School and retained lifelong memories and contact with her dear friends Carol Broadbent and Anne Bedford (2016). As the only girl of her generation at home she helped her Mother with all indoor work inclusive of baking, cooking, sewing, knitting, quilting and meticulous silver shining. Outdoors she rode horses, milked cows and drove the farm truck capably at age 14.
Young Adulthood
At age 18 our Mother moved to Windsor alone to have her first daughter Terry Lyn whom she raised with the loving support of her late Uncle Harold and Aunt Vera Hasson in the early years. Nearly a decade later she welcomed her second daughter Sally. Ahead of her time, our Mother was a rare female sole support parent in the 1950s to 1980s. In the early 1960s she moved from a shared apartment on Lincoln Road with her brother Tom to her own apartment on Dufferin Place where she made her home for the next twenty years. Much gratitude is extended to neighbours the late Lloyd and Vi Bezaire and their family of eight children for their support and care for our family during those younger years and for their lifelong family friendship.
In her younger years our Mother was a striking, tall brunette beauty always immaculately turned out in public as was a trademark of her generation. During these years our Mother joined Westminster United Church which was to remain her house of worship until her passing nearly 60 years later. Our Mother remained with the church through considerable liberalization and was a quiet yet staunch supporter of the early days of church-sanctioned same sex unions and the advancement of women to the pulpit. Throughout her career she worked as an accounting and administrative clerk working for various companies inclusive of Toledo Scale, the public school board, Hiram Walker's, The Goodfellows, and as a tour guide at The Windsor Star. She was an avid bowler, had a large vegetable garden, kept an immaculate lawn, grew gorgeous flowers, babysat others' children and often cleaned and painted neighbours' homes to support her daughters.
Our Mother was a lifelong supporter of the Liberal Party and worked for the Party and in various positions for the electoral process at all three levels of government from the 1960s until age 80. She valued the importance of faith communities, charitable organizations, the support of neighbours and espoused higher education to better oneself and our community.
Mid and Later Years
In 1981 our Mother met and married Walter Bassi (2007) also a member of Westminster and moved to his home on Goyeau Street. They shared 26 years of marriage and enjoyed church and Moramos Shrine Club and Mason events, dined and traveled throughout Canada and the United States with many winters in Florida.
In her later years our Mother, now fully independent and with children grown, aged gracefully with gorgeous white hair and continued to keep herself well. Now able to further pursue her various pleasures she remained an avid gardener who cut her lawn until 80 and grew stunning front and backyard roses that still bloomed and were snowcapped on the eve of her 82nd birthday in early December, 2020. She attended theatre and dinners out often on her own. She supported stewardship for our community with her Westminster faith family and the mission of the Alzheimer Society participating in almost every of their annual events over the past 20 years. Her annual Westminster Coffee Break fundraiser for the Alzheimer Society was hugely successful for over 15 years running.
Our Mother had a soft spot for sole support parents and young families who found themselves on unsure footing while working to raise their children well. She was known to quietly attend their front doors with gifts for the children and food for the family respectfully sharing whilst maintaining the families' dignity with her private gestures of care. There were also many instances of our Mother at her best quietly supporting others during times of life crisis – lead feet on the ground, lovingly at their sides but with few words. Such was her wise understanding of the complexities of life.
In recent years our Mother welcomed her seven grandchildren, two older sibling groups adopted from Eastern Europe. She welcomed Charles, Winston and Elizabeth (adopted 2015, Sofia, Bulgaria) into her heart and home and cared for them with tenderness. More recently she welcomed Violeta-Catherina, Woodrow-Thomas, Teadora-Rose and Edsel-John (adopted 2019, Burgas, Bulgaria) with continued care. Her adoration of children and hope for the future were never more apparent and she left this earth with everlasting dreams that each precious child would have a better life in North America.
Gratitude
Gratitude is extended to the professional healthcare team that respected our Mother's wishes for few medical interventions and a "good death" in her home. Family doctor Dr. Faiz Shasha for his continual care in recent years, Dr. Joseph Zakaria, Dr. Phillip Trembley, geriatric emergency management nurse Maryanne Sibbick of Windsor Regional Hospital, Ouellette Campus for care upon September, 2020 diagnosis of multiple myeloma, and the home care support team in her final months consisting of Dr. Sindu Kanjeekal of Windsor Cancer Centre, Windsor Regional Hospital, Marnie, Care Coordinator at the Erie St. Clair Local Health Integration Network, Dr. Thomas Burgess of the Hospice of Windsor and Essex County, the St. Elizabeth health care team notably registered nurse Tracey White, personal support worker Andrea Edmunds and, finally, VON personal support worker Amy Ta who sat with our Mother on her final night. The hospital and home health care system provided exceptional care during increasingly challenging pandemic-related lockdown requirements and health system pressures as our Mother's disease and care needs rapidly advanced throughout November and December. You will forever be remembered for your respectful, compassionate and exceedingly professional care for our Mother and our family.
We also extend gratitude to our circle of support, friends whose collective, loving arms were around our family for our Mother in her final days - Bonnie Evoy for care beyond measure and Val Derbowka and Naila Kazoun for emotional support, Lynne Shuliak-Wills for loving nursing care, Rina Sheehan and Beth Guthrie for their special prayers, Nadine Manroe-Wakerell for bedside prayers and hymns, Cathy Laliberte for warm conversation and Maureen O'Dwyer for her tender, final visit. Rev. Del Stewart of Westminster is thanked for his final prayers and bible readings by Zoom which brought peace to our Mother and family. The extended Fisher family in British Columbia and England are thanked for their loving care. And finally, the Westminster and Alzheimer Society families are thanked for their gracious outreach as with many Goyeau St. neighbours.
Epilogue
It is her physical beauty at every life stage, resolute strength and ability to soldier through difficult times, her hands-on talents and many kind actions of care and support unto others that will forever frame our memories of our beloved Mother.
Celebrations of Life
Celebrations honouring our Mother's life to be officiated by Rev. Del Stewart are anticipated for autumn 2021 over two days. The first service will be held at Westminster United Church in Windsor followed by a luncheon with plentiful sweets, brightly-coloured flowers and fellowship in the hearth room. The second service will be held the following day at McKinlay (Ford) Funeral Home in Blenheim, Ontario. After a final drive-by of the family farmhouse our Mother's cremated remains will be interred at Pardoville-Union Cemetery where our Mother will join her grandparents, parents, brothers and their wives for eternal rest on the near shore of Lake Erie surrounded by the bountiful fruit farms and verdant countryside of her youth. A similar meal will follow for final celebration. Arrangements entrusted with McKinlay Funeral Home, Blenheim, Ontario.
Charitable Donations
If you so desire donations may be made to Westminster United Church or the Alzheimer Society of Windsor and Essex County.
Share Your Memory of
Marva