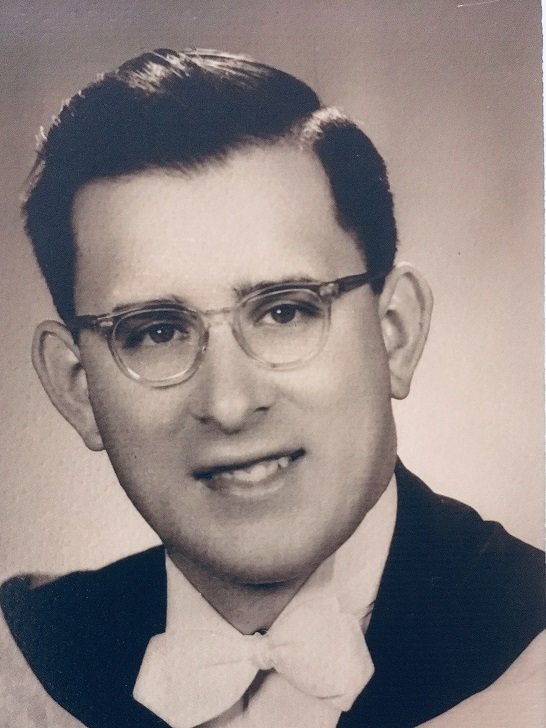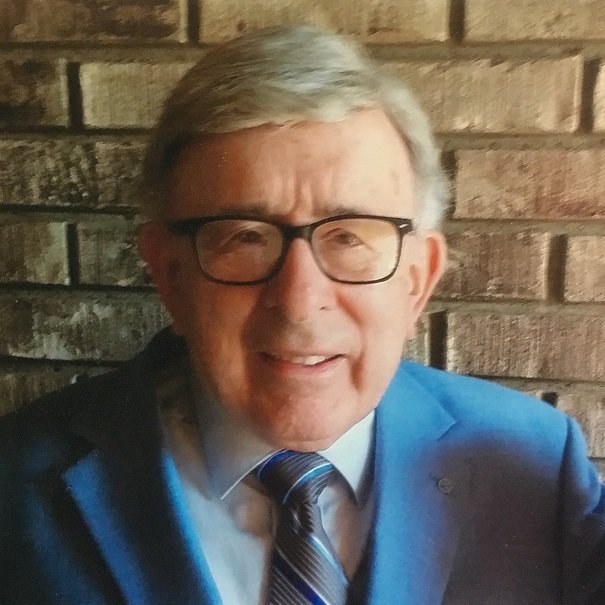 Obituary of Gordon Spackman Wilson
Rev. Gordon Spackman Wilson, 87, of Wilkes-Barre, Pennsylvania, died April 8, 2019 at his home following an illness. His wife of 62 years is the former Joan G. Palmer. Born September 22, 1931 in Chatham, Ontario, he was the son of the late Gordon D. and Marjorie F. (Spackman) Wilson. He lived with his parents and sister, Mary, in Blenheim, and later moved to Windsor. He attended public school there and also Central Baptist Seminary in Toronto. He was a graduate of the University of Windsor and Eastern Theological Seminary in Philadelphia, where he received the Master of Theology degree. He received his Masters of Divinity at Rutgers University in New Jersey.
He was ordained by the First Baptist Church of Barnesboro, PA, in 1959, and served churches in Pennsylvania and Ohio throughout his career. After Gordon's retirement, he served as supply pastor in area churches. In September 2018, the American Baptist Association honored Rev. Wilson for his sixty years in the ministry.
Blenheim held a special place in Gordon's heart. He attended the Blenheim Baptist Church as a boy where his aunt, Gertrude Rutherford, served as organist. His uncle, Glen Pud Rutherford, was the church treasurer. He also attended Aunt Freda Spackman's piano recitals in the Old Blenheim Opera House in the mid 1930's. Even after moving to Windsor with his immediate family in 1936, Gordie would visit Blenheim most every weekend via train and bus. He enjoyed spending time with Freda and Fred (Bow) Spackman, Emma Crookshank, and friend Jack Rutherford. Gordon Wilson's first job was detassling corn with his friend Dave Gordon earning 35 cents per hour. Another favorite memory of Blenheim was feeding neighbour, Art Pegg's chickens while singing "Cow, Cow Boogie" much to Art's dismay.
Gordon also enjoyed his time at Southcott Pines at Grand Bend, Ontario. The "Peace Holm" cottage and other family homes on Lake Huron provided relaxing, memorable getaways for the Southcott/Spackman/Rutherford/Hutchens/Brown/Wilson families.
Rev. Wilson was a train enthusiast, and served as secretary of the Lackawanna and Wyoming Valley Chapter (PA) of the National Railway Historical Society. He was also a Big Band buff and enjoyed many genres of music. He loved to entertain with his extensive collection of records and CD's. He was a lifelong Cleveland Indians fan as a result of hearing them on the radio in Blenheim.
Surviving in addition to his wife, are his children: G. Bruce Wilson of Shavertown, PA; Denise Uhlman and husband Ronald of Hamburg, NY; and Jo-Beth Aulisio of Old Forge, PA; his grandchildren: Sarah, Bryan, and David and wife Ashley; Renee, Jeremy, Joshua, and Jolene Aulisio; nieces, nephews and cousins, and many friends. He was preceded in death by his sister, Mary, brother-in-law, David Hutchens, cousins Marney (Rutherford) and Donald Brown, and his son-In-law Robert Aulisio.
A committal service will be conducted at the Evergreen Cemetery in Blenheim, Ontario on Saturday, September 7, 2019 at 12 :00 PM. Extended family and friends are welcome to attend the service. For further details, please contact the McKinlay Funeral Home, 141 Park Street, Blenheim, 519-676-3451. Online condolences may be left at www.mckinlayfuneralhome.com
In lieu of flowers, memorial contributions may be made to Blenheim Baptist Church, 24 Talbot Street East, Blenheim, Ontario NOP 1AO.
Committal Service
12:00 pm - 12:15 pm
Saturday, September 7, 2019
Evergreen Cemetery
457 Talbot Trail East
Blenheim, Ontario, Canada
Share Your Memory of
Gordon