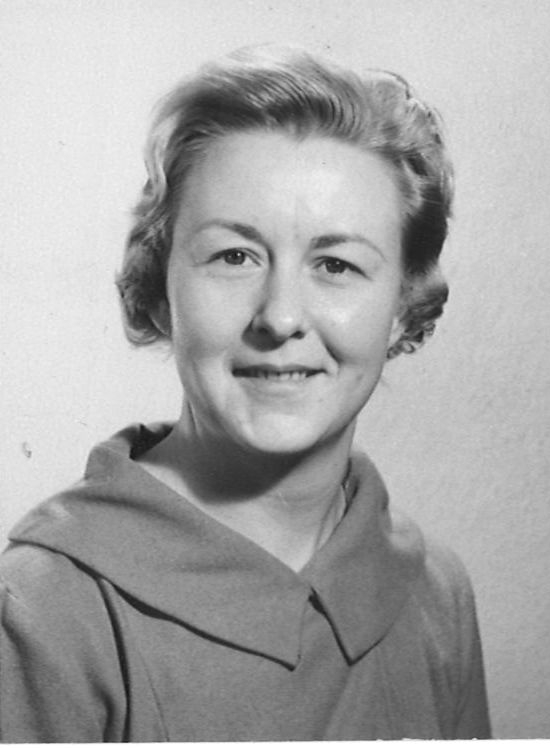 Suzann Stevens
A resident of Vancouver, Suzann Stevens passed away peacefully at her residence on July 13th, 2017 at the age of 84.
Born in Detroit Michigan and raised in Blenheim Ontario, she was the daughter of the late Eugene (Pud) Stevens and Margaret (McGregor) Stevens.
Also predeceased by brother John Stevens (1996). Survived by nephews Scott Stevens and Michael (Karelyn) Stevens, niece Candice Stevens and sister-in-law Carol (Darling) Stevens. She will be fondly remembered by the children and extended families of her cousin Jo Ann McGregor (nee Cunning). Many big happy family events were attended by Suzann in Vancouver.
Suzann lived her childhood years in Blenheim Ontario before attending the University of Guelph and graduating in 1955 with a BHSc. She began her career in Vancouver as a dietician at the Royal Columbian Hospital and then as a teacher of restaurant management and food services at Vancouver City College until her retirement.
She was a long standing active member of the Vancouver University Woman's Club at Hycroft, enjoyed its many social events and made many long lasting friendships there. Suzann was an avid traveler and was a long time CFL football fan. She always enjoyed visiting former students restaurants and sampling the fine cuisine. As a young educated woman Suzann went west and became a true west-coaster but never forgot her Blenheim roots. She will be missed by both family and friends.
Memorial visitation for Suzann will be held at the McKinlay Funeral Home, 141 Park St. Blenheim, on Friday October 27, 2017 from 10-11am. A Memorial Service will then be held at 11am at the Funeral Home. Burial to follow in the Evergreen Cemetery, Blenheim. Donations in memory of Suzann may be made to a charity of your choice. Online condolences may be placed at www.mckinlayfuneralhome.com.
McKinlay Funeral Home
141 Park St., Blenheim, Ontario, 519-676-3451